THE WORD FROM DIRECTOR
Dear friends. I great you in the name of our Lord and Savior Jesus Christ! The Christian Center for Entrepreneurship Development "Success" is a non-profit organization that brings together people who share vision and goals of the Center. The activities of the Center are based on Christian morals with an ultimate goal to spread the kingdom of God on Earth…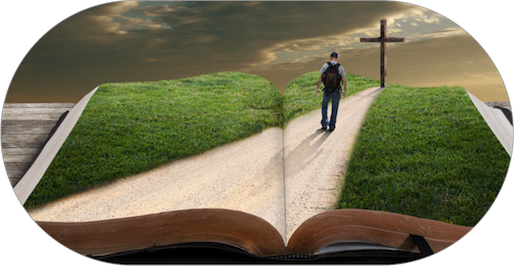 HOW IT'S ALL BEGAN? 
Christian Center for Entrepreneurship Development Success began it's activity in September of 2007 in Ternopil, Ukraine. 
OUR VISION
Changed nations through trained, transformed and equiped people who are following the ways of God
OVERAL PURPOSE 
To launch similar Centers throughout Ukraine and then in other countries of the world…
WHAT WE BELIEVE 
The Center is a Christian organization which philosophy and conseprts are fully based on the Word of God (the Bible). 
Children that daily attend our Center
Students and pupils that are going through our lessons annually
Countries where we held seminars and trainings
Years of experience in training and consulting
THE "CAREER DIRECT VOCATIONAL GUIDANCE PROGRAM". For several years, the "Career Direct" vocational guidance program has been a great tool for the Success Center team in helping teens and adults choose an educational institution or professional environment for further growth. Twenty high school students, who come to our Center, took the Career Direct Test online on the website, where each participant answered more than 500 questions in four sections: "Personal Characteristics", "Interests", "Skills and Abilities" and " Values"… Read more…
PUBLIC SCHOOL LESSONS. On November 5, 2020, the teachers of the Center "Success" at the invitation of the leadership of the one of the local schools of Ternopil in compliance with the requirements of quarantine conducted a series of classes for 40 students from 8th and 9th grades on the topic of "Personality. Creativity. Success". Lessons were held as part of the Week of socio-psychological adaptation of adolescents to independent living… Read more…
PARTICIPATION IN THE INTERNATIONAL CONFERENCE. During this week from August 10 to 15, Ivan Papish and the team of the Center "Success" will take part in the international conference, the Nehemiah Project International Ministries. We have been attending such conferences every year. However these year the conference will be seen in a new format through zoom, due to Kovid-19 Epidemic .
Ivan Papish will be speaking at one of the seminars during the conference … Read more…
OUR ADDRESS
47008, Ternopil, Spitalna st. 7а, office 42