CAREER BY THE CALLING
TRAINING MANUAL FEATURING A UNIQUE CAREER MATCHING PROCESS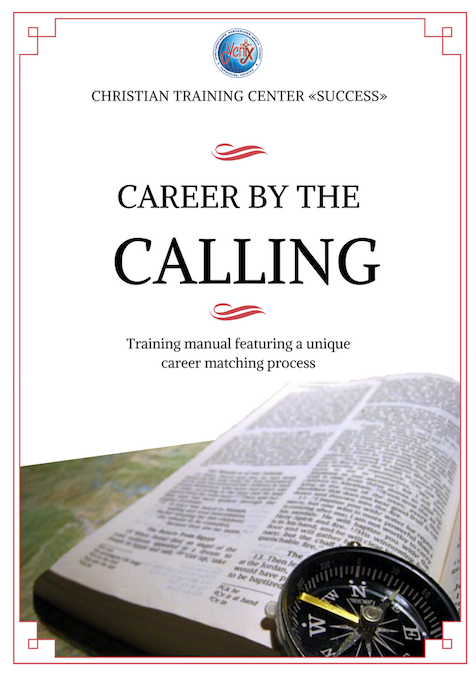 Your next step would be to work on the unique and one of its kind workbook. This workbook will help you to determine occupation that suits you best and to prepare you for these occupation.  
THIS MANUAL CONSITS OF TWO PARTS:
PART 1. Action Plan. Consists of two chapters:
Systemic method of gathering information about personality of the participant and about occupation that he is interested in;

The matching of the most important factors in the process of choosing of occupation.
PART 2. The keys of efficiency. Consists of two chapters:
The principles of formation of the reliable character as a foundation for successful life and successful occupation;

Biblical principles for work.
HOW TO USE THE WORKBOOK/MANUAL
MANUAL is made to have 12 meetings with mentor and participents of Career Direct program.  The good number of participants of the group is 7-10 people. The meetings are happening once a week for 1 – 1,5 hours. (IF you are not able to work with the workbook in a group you can do it on your own, carefully keeping manual's instructions). 
Every meeting starts with looking through part one the Action Plan and then second part the Keys of efficiency. After during the week participents are doing their homework from Action Plan and give writen answers to the questions of Principles for work.